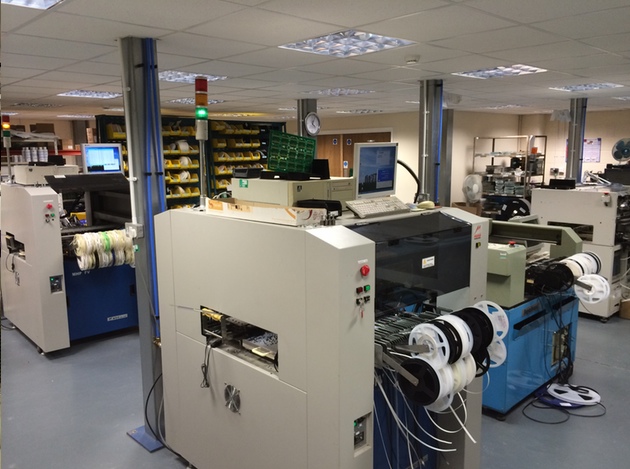 Conventional Assembly
Wave solder capability using latest VOC free flux technology along with mechanical assembly and wiring.
Surface Mount Assembly
Conveyor fed automatic assembly machines including a versatile large format flat-bed machine for odd shapes and prototypes, convection re-flow ovens and automatic solder paste printing.
Quantities
Ranging from one off prototypes to 2000 per month for a variety of customers in fields ranging from engine controllers to lighting systems and telecoms test equipment.
Quality
ISO9001 Approved Company 100% visual inspection with the aid of Mantis viewers and functional testing using customised test equipment.
Invicta are the appointed UK distributor for INTERFLUX Electronics NV. soldering materials offering a full product support service & technical advice on soldering issues . Contact www.interflux.com for details of the complete range.